Empowered!: A Parent's Survival to Navigating the Mental Health Care System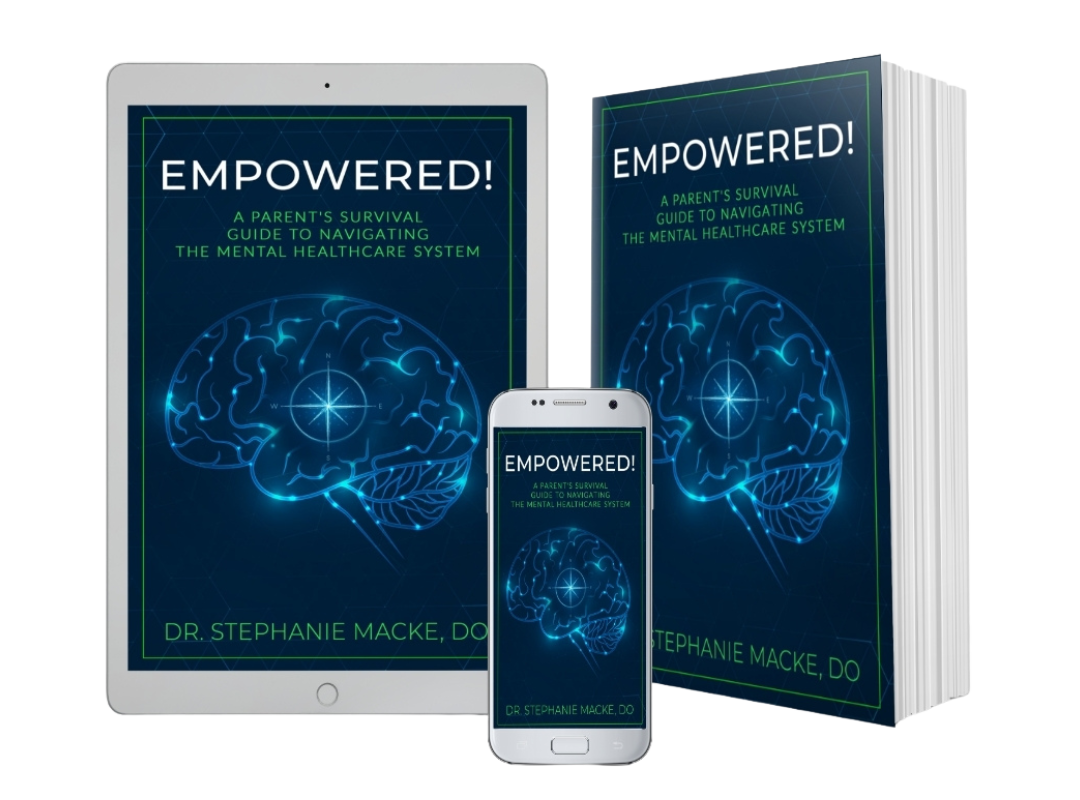 So, your child is insane… and lately, you're not feeling far behind them. They're depressed, or anxious. Maybe they're obsessive, impulsive, or defiant. When you brought home that bundle of joy, little did you think someday you'd be battling not just childhood and adolescence, but an unbalanced youngster with mental health challenges.
Mental illness does not just affect the individual, it reaches out to consume the entire family unit. As parents, we want what is best for our kids, but so little is often straightforward in seeking behavioral health services we may feel defeated.
In Empowered! A Parent's Survival Guide to Navigating the Mental Healthcare System, Stephanie M. Macke, DO, a family physician, mother of struggling youth, and utilizer of the mental health system, holds your hand as you become familiar with the initial journey for getting your child the care they need.
Crisis Text Line
Crisis Text Line is a 24-hour support for those in crisis. Text 741741 from anywhere in the United States and you will receive an automated text asking you what your crisis is. Within minutes, a live crisis-trained counselor will answer your text. The text exchange is free, confidential, and will not appear on your phone statement.
The following trusted mental health resources can provide you with extra support when needed.
US National Suicide Prevention Lifeline: 1-800-273-TALK (1-800-273-8255)
Available in English, Spanish
Deaf & Hard of Hearing Options: 1-800-799-4889
US Samaritans: 1-800-870-HOPE (1-800-870-4673)
Registered charity aimed at providing emotional support to anyone in distress or at risk of suicide throughout the United States
US SAMHSA National Helpline: 1-800-662-HELP (1-800-662-4357)
Free, confidential, 24/7, 365-day-a-year treatment referral and information service for individuals and families facing mental and/or substance use disorders
Available in English, Spanish
US Trevor Project: 1-866-488-7386
An organization that provides a 24-hour phone hotline, as well as limited-hour webchat and text options, for lesbian, gay, bisexual, transgender and questioning youth within the United States
Text TREVOR to 1-202-304-1200 (available M-F from 3:00pm to 10:00pm ET)
US Veterans Crisis Line: 1-800-273-8255
A 24/7 hotline that provides phone, webchat, and text options available to military veterans and their families.
Deaf & Hard of Hearing Options available